Young Justice Beyond
[[Image: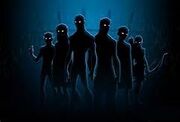 |250px|center|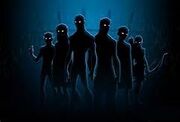 ]]
Status
Organization
Former Members
Young Justice Beyond

History
Young Justice Beyond is a fictional DC Comics superhero team consisting of teenaged and older heroes base in a parallel timeline that branches from Terry McGinis's Original one DC Comics Universe   Beyond-verse.
Created by Casey McGinnis(Robin Beyond) in 2057. In memory of Young Justice and Teen Titans. 
Base: 
The base called Haven is location in a Subspace pocket-verse inside a marble. Can only be enter with a team ring the reads users DNA. 

Paraphernalia
Equipment:
Transportation:
Weapons: None known.

Notes
Trivia

{{#if: | =={{{CustomSection1}}}== }}
See Also
Links and References
---
Trending pages
All items (21)